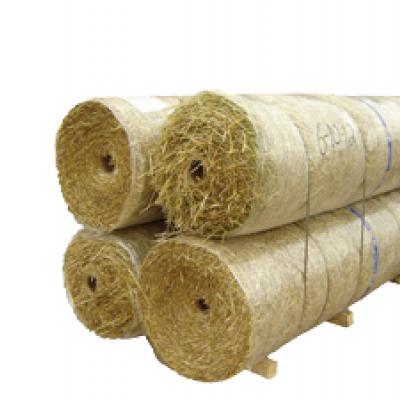 Overview
Straw-Coconut mixed blanket. Perfect for the large jobs that need erosion protection from blankets for up to 24 months. 8 and 16 ft rolls.  
Highway or Standard Rolls available.
Downloads
Specifications
Double Net Straw / Coconut Blanket
UV Stabilized top; Photodegradable bottom
Black, top; green, bottom
Meets Requirements FHWA FP-03
* Blanket functional longevity is approximate and dependent on environmental extremes and site specific conditions. 
Actual product may not be exactly as shown.