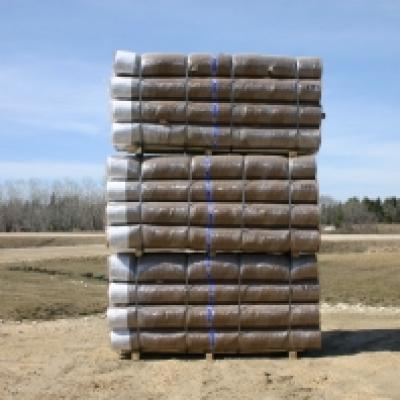 Overview
100% Coconut Blanket. Comes in both standard and highway rolls, 8 and 16 ft. Contact for sizing and pallet information. 
Downloads
Specifications
100% coconut fiber matrix
Double Net 100% coconut fiber
Meets Requirements FHWA FP-03
* Blanket functional longevity is approximate and dependent on environmental extremes and site specific conditions. 
Actual product may not be exactly as shown 
No warranty for the accuracy of product image or description.