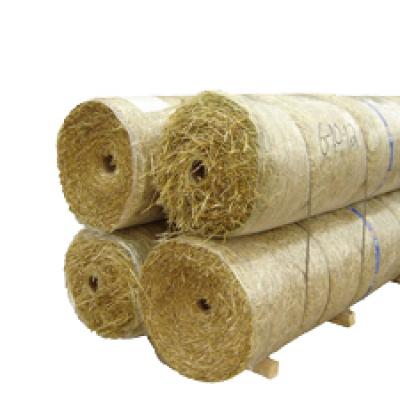 Overview
Single-sided straw blanket with a 100% biodegradable jute net and cotton thread in the 8 foot wide highway roll. 300 sq yds, this roll is perfect for large environmentally-sensitive linear projects. 
Downloads
Specifications
Double net coconut blanket
UV Stabilized top and bottom
Meets Requirements FHWA FP-03
* Blanket functional longevity is approximate and dependent on environmental extremes and site specific conditions. 
Actual product may not be exactly as shown 
Item Code S31 BD 8′ Highway Roll